Agents
Our partners are dedicated to their clients and commuinity. We look forward to opening your next door.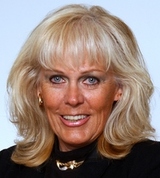 Wendy Schreiner
Owner, Broker
Email Address: wendyschreiner@wendypowersrealty.com
Company Phone: (386) 441-9900
Properties
Your local, veteran broker.
Wendy "Powers" Schreiner is a 35 year Daytona Beach area real estate veteran and is passionate about the needs and goals of her clients. Wendy grew up in the area and truly knows the real estate market along this splendid 28 miles of beach! She epitomizes integrity, energy, hard work and creative service into every detail of her clients real estate transactions. Clients chose Wendy because of her expertise, experience, dedication, and the integrity she exhibits in outstanding client service.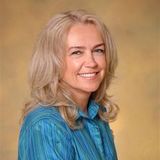 Nadia Mazey
Broker, Associate
Email Address: nadiamazey@wendypowersrealty.com
Company Phone: (386) 441-9900
Mobile Phone: (386) 852-0050
Properties
Nadia Mazey has been a full time professional realtor for well over a decade, having earned an accounting degree from University of Central Florida in 2009. She resides in Ormond Beach and knows the area. Nadia has developed a team of professionals who will assure your contract, title closing, repair and move in or relocation is flawless.
Allow Nadia to handle your property sale or to find you a great rental and you will be pleased; She is passionate about pleasing her customers. Nadia also speaks English and Russian.